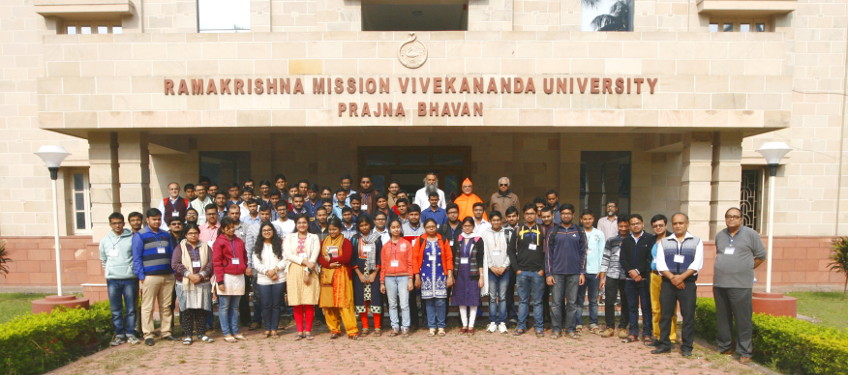 Workshop in Theoretical Physics – 18-21 Dec 2017
Department of Physics, RKMVERI, had organized a three-day Workshop in Theoretical Physics from 18-21 Dec 2017. 
Dept had arranged for online submission of applications. There was an overwhelming response to our announcement of the workshop, and within the span of less than a month, we received as many as 150 applications from all across India. For logistic reasons, the number of participants had to be limited, which was achieved by making a careful selection based on the academic performance of the applicants. In the end, there were participants from all the leading academic institutions, including the IIT's, the IISER's, NISER, IISc., IACS, SNBNCBS, St. Xaviers', Calcutta University, JNU, Jadavpur University, Presidency University, RKM Vivekananda College Chennai, IIEST, NIT, University of Hyderabad, etc. In addition, there were Ph. D. as well as first and second year M. Sc. students from the Department of Physics, RKMVERI who participated in the workshop. The total number of students, both local and outstation, who attended the workshop was 55.
The requested photo source cannot be loaded at this time. Photoset not found