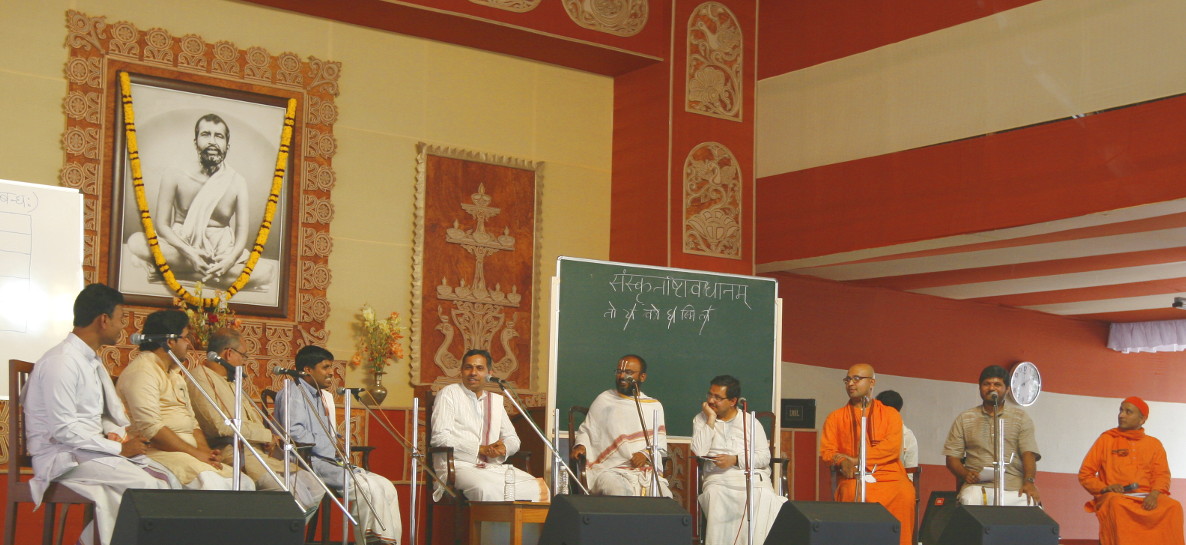 Sanskrit Ashtavadhanam by Sanskrit Department's faculty at Belur Math – 24 Feb 2018
Sanskrit Ashtavadhanam was organized by the Department of Sanskrit & Philosophy, RKMVERI, in connection with of Sri Ramakrishna's birthday celebrations and was held in the premises of Belur Math. Dr. Venkataramana Bhat, faculty of the department, performed the role of Ashtavadhani (main performer), while other scholars and faculty members performed the role of pricchakas (questioners).
Ashtavadhanam
Ashtavadhanam is one form of Avadhanam, a traditional formal exhibition of the superior mastery of one's cognitive capabilities. In an avadhana performance, a pandit showcases, through entertainment, multiple modes of his intelligence such as observation, memory, multitasking, task-switching, retrieval, reasoning and creativity in different fields of learning – literature, poetry, music, mathematical calculations, puzzle solving etc. The performer of the Avadhanam is called an Avadhani, while the experts who test the avadhani are called pricchakas.