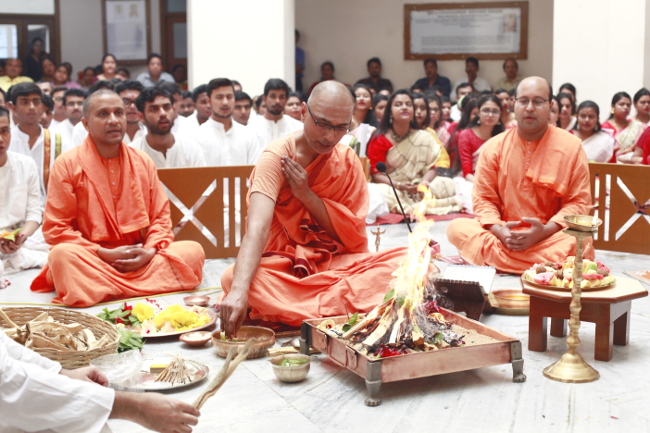 Freshers Welcoming Ceremony at Belur Main Campus – 23 Aug 2019
On 23 Aug 2019, Ramakrishna Mission Vivekananda Educational and Research Institute conducted the 'Navin Varan (freshers welcoming) ceremony' with Vidyarthi Homa at its Belur Main Campus for the students newly admitted to various courses this year (2019, June – July). Students newly admitted to various courses in Belur and Narendrapur Campus took part in the ceremony along with faculties and administration from the two campuses.
Following are some of the photos of the ceremony.