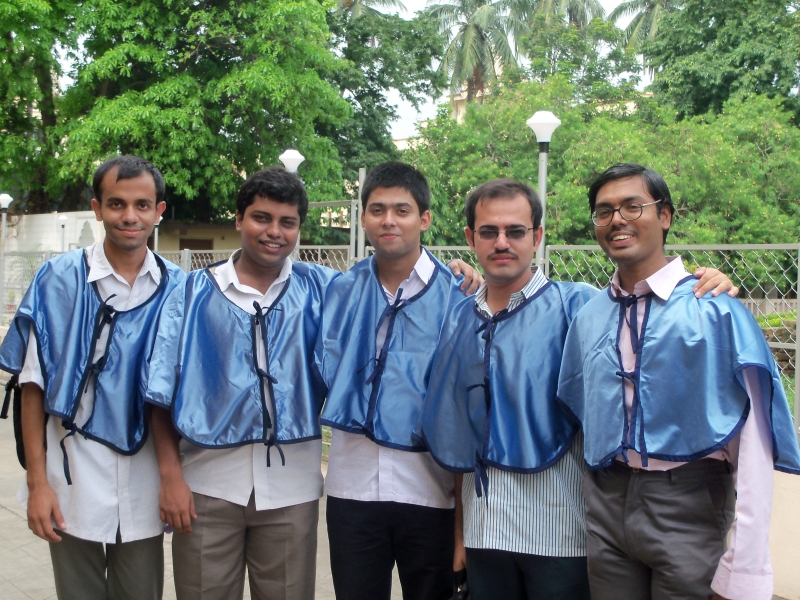 RKMVERI Convocation-2011 at Belur Main Campus
On 4 July 2011, Ramakrishna Mission Vivekananda Educational and Research Institute honored its students by awarding them with academic degrees. Sri Bratya Basu, Hon'ble Minister of Education, Government of West Bengal, delivered the Convocation Address as the special guest of honor.    
From the Faculty Centre of Integrated Rural Development and Management  nineteen students received M.Sc. degrees in Integrated Rural Development and Management for the academic period 2008-10 and eight students received Post Graduate Diplomas in Agro-Based Biotechnology for the academic period 2009-10.
From the School of Mathematical Sciences at Belur Main Campus six students were awarded with M.Sc. degrees in mathematics and seven students with M.Sc. degrees in computer science for the period 2009-11. B.A. degrees were received by five students of the School of Indian Heritage at Belur Main Campus for the academic period 2007-10.
On that auspicious day three books were released by Ramakrishna Mission VIvekananda Educational and Research Institute:
Sri Ramakrishna O Swami Vivekanander Darshonik Bhabona (Bengali Translation of the original English article "Philosophical thoughts of Sri Ramakrishna and Swami Vivekananda" written by Swami Bhajananandaji). Translated by Prof. Shouvik Kishore Chatterjee.
Vivekanada Kaavyaamritam (A collection of all the poems written by  Swami Vivekananda in English and Bengali; translated into Sanskrit by Sri K. Ramakrishna Warrier)
Nagarjuna Krita Shunyata Saptati by Profesor Dilip Mohanta (Acharya Sempa Dorji retranslated the Tibetan book into Sanskrit again, as  the original was lost. Professor Dilp Kumar Mohanta has translated the Sanskrit version into Bengali with byakkha and tika. This book is about the famous Madhyamak philosophy of Nagarjuna.