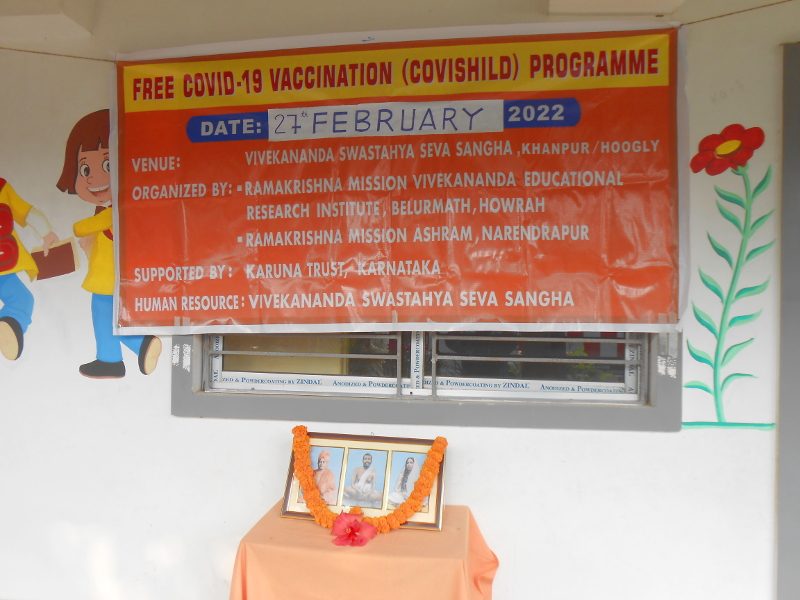 RKMVERI conducted free COVID-19 Vaccination at Khanpur, Hooghly dist, WB on 27 Feb 2022
As part of its Outreach activities, RKMVERI conducted 3rd free COVID-19 Vaccination (Covishield) at Khanpur, Hooghly dist, West Bengal on 27th of Feb 2022 in association with Vivekananda Swasthya Seva Sangha (Kolkata) and Ramakrishna Mission Ashrama, Narendrapur (Kolkata) and supported by Karuna Trust, Bengaluru. 293 people were vaccinated.
Following are some of the pictures.